Income Must be Verifiable. (No Stated Income Programs are Available)

COMMON QUESTIONS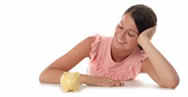 Q: Does JCF offer 100% Modular Home Refinancing?
A: No. Our maximum on straight term and refinance is 95%, cash back and consolidation is a maximum of 80%.
Q: I Have a Clear Title to My Modular Home, Can I get cash Out?
A: Yes, as long as you have good credit and the equity to support the amount requested. This program is available in parks or communities only.
Q: My Debt to Bill Ratio is Very High, will JCF Consider the Accounts I am Paying Off?
A: Yes, your debt to bill ratio will be considered if the accounts in question are paid off with the refinance.
Q: Does JCF Accept Co-Signers When Refinancing a Modular Home?
A; No, all applicants must live in the home. Exceptions made for vacation homes on a case by case basis.
Q: Do I Have to Use a Mortgage Broker to Use JCF?
A: No. JCF will work directly with consumers directly wishing to refinance their modular homes.
Q: Is 3rd Party Escrow mandatory on Chattel Modular Home Refinancing?
A: No, with the exception of California, where 3rd party escrow is mandatory.
Q: I Would Like to Help My Family Member Refinance Their Modular Home, Can JCF Help?
A: NO. We do have a co-signer program. You must live in the home to be on the loan.
Q: How Long Does It Take to Be Approved for Modular Home refinancing?
A: By Phone in as Little as 15 minutes, online applications take 12 – 24 hours.
Q: Are JCF Lending Groups Modular Home Refinance Loans Assumable?
A: No, our refinance loans are not assumable.
Q: Are there any Pre-Payment Penalty Fees on Your Modular Home Refinance Loans?
A: No, although closing costs and escrow fees are non-refundable. Our loans carry no prepayment penalties.
Q: What Terms do Your Modular Home Refinancing Loans Run?
A: This depends on the loan balance, our terms run between 7 – 25 years.
Q: How Long is the Complete Process to Get Modular Home Refinancing?
A; From application to funding, normally occurs within 2 weeks, depending on the State.
Q: I See that You Must Have Good Credit, What if My Credit is Bad or Poor?
A: Yes, JCF only offers modular home loans to consumers with good credit.
Q: Is JCF Affiliated with 21st Mortgage or Vanderbilt?
A: No. They are friendly competitors, there is no relationship present.
Q: Can JCF Refinance a Vanderbilt Mortgage Modular Home Loan?
A: Yes. As noted above we are competitors.
Q: Does Modular Home Refinancing Require an Appraisal or Inspection?
A: YES, an inspection is always required. In some cases, an appraisal will be also required.
Q: Do You Have Your Own Appraisers / Inspectors for Modular Home Refinancing?
A: Yes, we prefer that our customers use Data Comp Appraisal Services in all states except California. In California, we prefer Golden State Appraisals.
Q: Your Modular Home Refinance Rates Seem Very Low. Why?
A: We can keep our rates low because we only lend to consumers with good credit.
If your questions have not been answered, please contact us.
We are able to offer the lowest lender direct modular home loan rates possible along with a Variety of Modular Home Loan Programs to meet the needs of a Nation. We will easily guide you through the modular home loan process, providing you with whatever level of service you require. We offer Fixed Rate financing, No Pre-Payment Penalties, No Application Fees and we are Proud to be an Equal Housing Lender. We provide modular home loans in the following States;
ALABAMA, ARIZONA, ARKANSAS, CALIFORNIA, COLORADO, DELAWARE, FLORIDA, GEORGIA, IDAHO, ILLINOIS, INDIANA, IOWA, KANSAS, KENTUCKY, LOUISIANA ,MAINE, MARYLAND, MICHIGAN, MINNESOTA, MISSISSIPPI, MISSOURI, MONTANA, NEBRASKA, NEVADA, NEW MEXICO, NEW YORK, NORTH CAROLINA, NORTH DAKOTA, OHIO, OKLAHOMA, OREGON, PENNSYLVANIA, SOUTH CAROLINA, SOUTH DAKOTA, TENNESSEE, TEXAS, UTAH, VIRGINIA, WASHINGTON, WEST VIRGINIA, WISCONSIN AND WYOMING.










HOME | APPLY | CONTACT | PURCHASE | REFINANCE | RATES | FAQ's | BOOK OUT | LINKS