WYOMING MOBILE HOME LOANS BY JCF

JCF Lending Group was founded in 1994 with the sole purpose of providing Wyoming Mobile Home loans. JCF Specializes in Chattel Mortgages, a term used when referring to a loan on a Mobile or Manufactured Home where the land is not a factor and only the Mobile Home will be financed. JCF is a home only lender and proud of it. From Lovell to Green River, to the Capital of Cheyenne, JCF is here for you. Providing the best rate & term mobile home financing available today. When you thing of the Cowboy State, think JCF Lending Group.
The majority of our customers live in Wyoming's better mobile home parks or in leased lot communities. You may also qualify for an Wyoming JCF Lending Group or Wyoming Mobile Home Loan if your home and land are not tied together by deed or title. An example of this would be if you own your land outright, or if your home is on family or friend's land.
MOBILE HOME MORTGAGE LOANS WITH EXCEPTIONAL RATES AND TERMS

We are able to offer the lowest Wyoming mobile home loan rates possible along with a Variety of Wyoming Mobile Home Loan Programs to meet the needs of the entire State of Wyoming. We will easily guide you through the loan process, providing you with whatever level of service you require. We offer Fixed Rate financing, No Pre-Payment Penalties, No Application Fees and we are Proud to be an Equal Housing Lender.
We will provide the quickest Approval possible, sometimes within 15 minutes and let you know exactly the manufactured or mobile home loan we can offer. Then it's up to you to make the decision. We are open from 7:00 AM - 7:00 PM PST, Monday thru Friday, and on Saturdays 8:00 AM - 3:00 PM PST. You can reach us toll free at (866) 967-0143. We also have "Live Help" operators standing by 24/7, helping both existing and new customers get the answers to the questions they may have, all in real time. No waiting on email.

WYOMING MOBILE HOME FINANCING
Need Wyoming Mobile Home Financing - Whether you are considering buying a Used Mobile Home or buying a New Manufactured Home, JCF Lending Group will find a mobile home loan that's right for you. The type of Mobile Home loan received depends of several different factors. The Year of the Mobile Home and Current Value is a strong factor as is the Credit of the Applicant and the Monthly Income.
Once your Wyoming Mobile Home loan is Approved, the amount of the Down payment determines the Interest Rate offered. As an example, a 10 or 20 Percent Down will offer a Better Rate than 5 Percent Down. Our terms vary from 7 years to 25 years, depending on the program you choose. The best Wyoming manufactured home financing rate can be obtained in most cases at a 15 year term.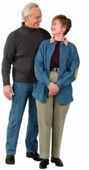 WYOMING MANUFACTURED HOME REFINANCING
Need Wyoming Manufactured Home Refinancing - By adjusting your current Interest Rate and the number of remaining loan payments, many things can be accomplished. Savings can be Great and long term savings even better. Reduced Monthly Payments and Thousands of Dollars of Savings are a few of the possible benefits of Manufactured Home Refinancing.
If the Wyoming Manufactured Home is in good condition and there is a sufficient amount of Equity in your home, additional programs such as an Equity Cash-Out and Debt Consolidation can be an option. Our Staff will quickly ascertain whether Wyoming Mobile Home Refinancing will be beneficial.
ABOUT JCF LENDING GROUP

Headquartered in Las Vegas, Nevada, JCF Lending Group specializes in the financing and refinancing of mobile, modular and manufactured home mortgages in all counties throughout the State of Wyoming. JCF is recognized as the first lender and/or originator to provide refinance loans for manufactured home owners living in mobile home parks and leased lot manufactured home communities in the Western United States. Prior to JCF, manufactured and potential mobile home owners could only rely on Two major sources of purchase financing, Green Tree and Security Pacific Bank, both high rate lenders treating mobile & manufactured homes as high risk investments.
JCF is a unique lender in that we only finance the manufactured, mobile, or modular home, not the land it sits on. The majority of our customers live in mobile home parks and leased lot manufactured home communities. We also provide financing to homeowners living in a manufactured home where the home is on leased, rented, family or owned land, where the home is considered personal property, not deeded to the land which is real property.
JCF is also proud to offer our Star One Program, which means that a consumer can apply with JCF, be approved or declined and have their certified credit report sent either by fax or email to any other lender free of charge, keeping a consumers score from dropping due to excess inquires. Another aspect of this program is our low rate guarantee, we will match or beat any other lenders written offer on a comparable finance product. Finally, in the event that we are unable to assist an applicant, JCF will do the research to find out who can meet the customer(s) needs. Powerful reasons for both consumers and employees to put their trust in JCF lending Group, an Equal Opportunity Employer and Lender.
You can also view state specific links below;


























HOME | CALCULATOR | ABOUT US | PRIVACY POLICY | CUSTOMER COMMENTS | MORTGAGE TERMS | MOBILE HOME LOANS
MOBILE HOME LENDER | MOBILE HOME FINANCING | MOBILE HOME REFINANCING | MOBILE HOME MORTGAGE
MH APPRAISERS | MH DEALERS | MH COMMUNITIES | MH TITLING | RESOURCE LINKS | SITE MAP