MOBILE HOME FINANCING PROGRAMS & GUIDELINES
JCF Lending Group offers Manufactured & Mobile Home Financing Programs for New & Used homes located in mobile home parks, manufactured home communities and on private land where the land and the home will not be financed together The homes that we finance must be titled and will be your primary residence or vacation home.
We will provide the quickest financing approval possible, sometimes within 15 minutes and let you know exactly the manufactured or mobile home financing program we can offer. Then it's up to you to make the decision. We are open from 7:00 AM - 7:00 PM PST, Monday through Friday, and on Saturdays 8:00 AM - 3:00 PM PST. You can reach us toll free at (866) 967-0143. Below we have outlined our basic requirements and guidelines to better assist you. Meeting the below requirements does not guarantee approval. Contact customer service for more information.

MOBILE HOME FINANCING HIGHLIGHTS
Approvals in As Little as 15 Minutes. (Phone Only)
New & Used Mobile Home Financing with as Little as 5% Down.

Financing Terms from 7 - 25 Years, Best Rates at Lower Terms.

Down Payments May be Gifted. (10% Minimum Down Required)
Minimum Mortgage Score 660, Best Rates with a Mortgage Score at or above 740+.
All Financing Programs Offer both Step and Fixed Rates.
No Prepayment Penalties or Close Out Fees.
Closing Costs Can be Financed into the New Mortgage.
Automatic Withdrawal and Online Payment is Available.
Zero Application Fees and No Up-Front Origination Costs.
MOBILE & MANUFACTURED HOME QUALIFICATIONS
Home Must Be in Good to Excellent Condition.

Cannot Need Major Repairs, Roof, Flooring, Etc.

Home Must Be Set Up on Existing Lot and Have Utilities Intact.

We Do Not Finance Homes That Must Be Moved.

Home Must Be Primary Residence or Vacation Home.

No Rentals, Investment Properties or Homes Bought for Others.

Home Can Be Single or Multi Section Home.
Home Can Be In a Park or Leased Lot Community.

Community/Park Cannot Be Resident Owned.

Home Can Be Located on Private or Family Land.

Home Cannot Be Tied to The Land By Way of Deed.

Single Wide Mobile Homes 1992 & Newer Only.

Minimum Mortgage Score 660.

Multi Section Mobile Homes 1970 - 1976.

Minimum Mortgage Score 720.

Multi Section Mobile Homes 1977 - 1991.
Multi Section Mobile Homes 1992 to Present.

Minimum

Mortgage Score 660.

Vacation Home or Secondary Residence.

Must Used by Applicants & Immediate Family Only.

Minimum

Mortgage Score 700

.

Meeting The Above Guidelines Does Not Guarantee Approval.
CUSTOMER FINANCE QUALIFICATIONS
Free Mortgage Scores
Getting Your Mortgage Scores
will Not Harm Your Credit or Score
All Applicants Must Be Legal U.S. Citizens.
All Applicants Must Have 4 Year Credit History.
All Applicants Must Have Good to Excellent Credit.

No Poor Credit Accepted. Minimum Mortgage Score 660.
No Bankruptcies Within 4 Years. Mortgage Score 700 After BK Required.
No Repossessions, Short Sales or Foreclosures Within 7 Years.
Cannot Currently Be Late Or In Default on Current Mortgage.
Cannot Be Currently in Debt Or Credit Counseling.
Cannot Be Currently Late Or In Default On Current Auto Loan.
All Tax Liens & Collections Must Have Been Paid In Full.
Child Support Cannot Be Outstanding Or In Collection.

Must Have Consistent Work History, Unless Retired.

No Major Job Gaps Within 2 Years.

Employment Must Be Verifiable, Documentation Required.

Part Time Employment Requires 2 Year History, Same Job.

Self Employment Requires 2 Years Tax Returns.

Bonus & Commission Income Requires 2 Year History.

Retirement Income Must Be Verifiable.

Award Letters and Proof of Receipt Required.

Investment Income Must Be Consistent.

Proof of Monthly or Yearly Receipt Required.

Alimony or Child Support Income.

Must Continue For a Minimum of 3 Years.

Must Be Court Ordered and/or Documented.

Proof of Receipt Required.

Down Payments Must Be Documented

.

Must Provide 2 Months Proof of Funds.

Minimal Down Payment 5% of Sales Price.

Gifted Down Payment Minimal 10% of Sales Price.

Meeting The Above Guidelines Does Not Guarantee Approval

All Programs Not Available in All States.
MOBILE HOME FINANCING FAQ'S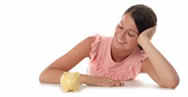 Q: How Long does it take to get Approved for Purchase Financing?
A: If you apply for financing by phone, it normally takes 15 minutes. If you apply online, normally between 24-48 hours. Some purchase financing applications may take slightly longer in cases where additional information is needed. If additional information is needed, we will contact the appropriate party by phone and/or email. If you need an answer fast, simply call us at (866) 967-0143. The purchase financing approval you receive will be valid for 60 days and cannot change in that time period.
Q: Are there any Fees associated with Applying for Purchase Financing?
A: No, JCF Lending Group does not charge an application fee to finance a home. There may, however, be fees associated with the manufactured or mobile home financing program that you choose. Once you are approved for financing, your loan representative will go over all fees that will be financed into your new mobile home financing loan. The most common out of pocket expenses would consist of homeowners insurance and the cost of an appraisal and/or inspection. If the mobile home is in a leased lot community, there is commonly the first months rent to pay, along with a security deposit. Contact the park in question for details.
Q: Is an Appraisal Required?
A: An appraisal may or may not be required, depending on the NADA book value of the home and the amount you plan to finance. An inspection is always required on every mobile home financing loan. An inspection will give the overall condition of the home, and additional options of the mobile home, such as decking, awnings, garages, etc. If we have enough value booking the home out using the inspection, an appraisal is not required. An appraisal is required if we do not have the value using the above method. Appraisals take into account recent sales from the same community, and surrounding area, community adjustments, and location to determine the value. An appraisal is almost always needed and recommended in the State of California. There are a handful of other states where an appraisal is required. Contact a JCF customer service representative for more information.
Q: How Long is the Mobile Home Finance Process?
A: Home sales normally take 2-3 weeks, depending on if an appraisal is required. Keeping the communication channels open with your loan officer can normally always expedite the finance process. Your loan officer will provide you with a list of items, called stipulations that we will need you to fax or email to us. Once we have these items and your appraisal/inspection has been completed and cleared, we will be ready to close your mobile home financing loan.
Q: What are JCF's Foundation Requirements for Financing?
A: JCF Lending Group has no specific foundation requirements. As previously mentioned, the home must be set-up and in move-in condition, to include functioning electrical and plumbing. The mobile or manufactured home can be on blocks, iron pier settings, ground set, or on a full foundation with basement. We finance the mobile home, not the land, so we are not concerned about the home being tied to the land by way of foundation.
Q: How are Down Payment Amounts Determined?
A: Our minimum acceptable down payment is 5% of the selling price. This should not be confused with loan to value, also called LTV. The value is determined by appraisal or book value, which one you will need will be determined by your loan underwriter. All LTV percentages include any and all fees that are financed into the loan, including taxes & insurance if applicable.
Updated Policy: Consumers with multiple current mortgages and/or residences, to include vacation homes, will now be required to have a minimum down payment of 20% on all purchases. This policy change is due to the recent influx of consumers wishing to walk away their current home, in favor of more affordable housing. This policy is only a temporary change until the housing market has recovered. Consumers wishing to purchase a manufactured home as their primary and only residence will still enjoy down payments as low as 5%.
Q: Does JCF Offer Land & Mobile Home Combination Financing?
A: No. JCF Lending Group is a manufactured home only loan provider. If there is land or acreage involved in your transaction, we are not the company for you. JCF is not licensed to finance land or the combination of land and manufactured home. We can only finance the home when it has not been deeded together with land. Most of our customers live in mobile home parks, manufactured home communities or rented/family land situations.
Q: My Mobile Home is in a Park and/or on leased land, Can You Finance?
A: Yes. JCF specializes in this type of manufactured & mobile home financing. In fact, this is what the name of our URL (chattelmortgage.net) means, a loan for a home not attached to property by way of deed or title. We offer the lowest mobile home financing rate & fee combination Nationwide.
Q: My Mobile Home is on a Indian Reservation, Can JCF offer Financing?
A: No, not at this time. Indian Reservations are unique as the true ownership of the land is the Tribe, similar to a Co-Op park. As the tribe grants you land, they retain the ultimate ownership of that land and access to the reservation. In the past, we have made financing loans in reservations with the agreement of the tribal counsel that we could enter the reservation and/or property in the event of default. We have found that a decision by the current tribal counsel can be overridden by a future counsel, making our previous agreement null and void, leaving us without the right of repossession in the event of default.
Q: Does JCF Finance Brand New Homes coming from a Dealer?
A: Yes, as long as the home is set-up and in livable condition prior to funding. We also limit dealer commission to a maximum of 25% of the dealers cost for the home. If the dealer needs funds prior to setting up the home, we cannot assist you.
Q: Can I Buy a Home Directly From a Home Seller or Do I have to Use a Realtor?
A: Yes, you can buy a home directly from the home seller and/or owner. We will provide all closing instruments, to include a purchase agreement and closing statements. JCF Lending Group provides a complete internal escrow service which is included with your new loan. In many cases, buying a home directly from the seller saves the seller thousands of dollars, which can result in a lower selling price, because there are no Realtor commissions to pay.
Q: What is the Minimal Amount you will Finance, and what are your Terms?
A: Our minimum amount to finance is $35,000 Nationwide. Exceptions to our minimum to finance can be made on a case by case basis. There is no maximum amount to finance. Our terms range from 7 - 25 years, with the following basic guidelines. Our terms are dependent on the amount financed. Typically, for balances less than $40,000, we can provide a maximum term of 15 years. If the balance exceeds $40,000, we can offer a maximum term of 20 to 25 years. Exceptions can be made to the term on a case by case basis.
If your questions have not been answered, please contact us.

























HOME | CALULATOR | ABOUT US | PRIVACY POLICY | CUSTOMER COMMENTS | MORTGAGE TERMS | MOBILE HOME LOANS
MOBILE HOME LENDER | MOBILE HOME FINANCING | MOBILE HOME REFINANCING | MOBILE HOME MORTGAGE
MH APPRAISERS | MH DEALERS | MH COMMUNITIES | MH TITLING | RESOURCE LINKS | SITE MAP
1