MICHIGAN MOBILE HOME FINANCE

JCF Lending Group offers Michigan mobile home finance for customers planning on living in mobile home parks, on rented or leased land. We specialize in used mobile home finance with as little as 5% down. If you are looking for finance and need a mortgage for a used mobile home, we can help. JCF Lending Group has several Michigan mobile home finance programs that will provide you with an affordable mobile home mortgage, making home ownership a dream come true.
We are one of the few lenders that can provide Michigan single wide mobile home finance, and mobile home finance on private property, provided that the home is not tied to the land by way of deed. We are a home only lender, and strive to get you the best loan and rate for your mobile home finance needs. Closing costs can be financed into the loan to reduce the need for additional out of pocket money.
Our Michigan mobile home finance loan programs offer some of the lowest mobile home loan rates in the country. All of our rates are fixed, and there are no pre-payment penalties. You will have peace of mind knowing your payment will never change. If you are looking for Michigan mobile home finance, or a mobile home loan, coast to coast you've come to the right place. We are open from 7:00 AM to 7:00 PM PST, Monday - Friday, Saturday we are open from 8:00 AM to 3:00 PM PST. Please call us at, (866) 967-0143, for more information or questions you may have.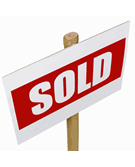 MICHIGAN PROGRAM HIGHLIGHTS
Approvals in 15 Minutes. (Phone Only)
Used Michigan Mobile Home Finance with as Little as 5% Down.

Finance Terms from 7 - 25 Years.

Homes 1977 or Newer. (Nationwide - Single, Double or Triple Wide)
Minimum Loan Amount $20,000.00, Maximum Loan Amount $500,000.00.
Minimum Equifax/Beacon Credit Score 660.
All Michigan Finance Programs Offer Fixed Rates with No Prepayment Penalties.
Closing Costs Can Normally be Financed.
Down Payment May be Gifted. (10% Minimum)
Zero Michigan Application Fees.
MICHIGAN MOBILE HOME QUALIFICATIONS
Home Can Not Need Major Repairs or Need Deferred Maintenance.
Home Must Exceed 600 Square Feet and be a Minimum of 14 Feet Wide.
Must be Primary Residence or Vacation Home, No Rentals/Investment Allowed,.
Home Must be On Existing Lot and Have Skirting with Utilities Intact.
Located on Rented/Owned Land that is Not Tied to the Home by Deed.
Must be 1977 or Newer. (Nationwide - Single, Double or Triple Wide).
Minimum Loan Amount $20,000.00. Maximum Loan Amount $500,000.00.
MICHIGAN CUSTOMER QUALIFICATIONS
Must Be Legal U.S. Citizen, with Verifiable Documentation.
Must Have 5 Year Credit History, with a Current or Previous Car Loan.
Must Have Good to Excellent Credit. No Poor or Fair Credit.
Two Year Work History, Unless Retired. Must be Verifiable.
Cannot Be In Credit or Debt Counseling. Must be Completed.
No Bankruptcy or Foreclosure Within 4 Years of Discharge Date.
Income Must be Verifiable. (No Stated Income Programs are Available)
Minimum Down Payment is 5% of Selling Price, Depending on Year of home.
No Borrowed Down Payments. Source must be Seasoned Funds or Gift.
COMMON MICHIGAN FINANCE QUESTIONS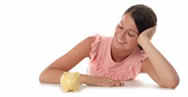 Q: I See that You Must Have Good Credit. What if My Credit is Bad or Poor?
A: JCF only offers Michigan mobile home loans to consumers with good or excellent credit.
Q: Does JCF offer Michigan Land/Home Combination Finance?
A: No, JCF does not finance land or land & home combinations. We are a home only lender.
Q: I Want to Buy and Move a Mobile Home onto My Property in Michigan, Can JCF Help?
A: No, JCF will not finance a mobile home that will be moved after finance.
Q: Can JCF Help me Purchase a Mobile Home from a Michigan Dealer?
A: Only when the Dealer is acting as a listing agent for a homeowner. We do not finance new homes or homes that are coming from the dealers inventory. If the home must be moved, we cannot help.
Q: Is there an Application Fee to Apply with JCF in Michigan?
A: No. We do not charge application fees.
Q: Does JCF offer 100% Michigan Mobile Home Finance?
A: No. All customers must have a minimum of 5% down of the selling price. Best rates available with 20% down.
Q: Does JCF Accept Co-Signers on their Michigan Loans?
A; No. All persons applying must live in the home with the exception of vacation homes.
Q: Do I Need a Michigan Realtor to Use JCF Lending Group?
A: No. JCF will work directly with buyers and sellers. We provide all of the closing documentation necessary.
Q: Is 3rd Party Escrow mandatory when Finance a Mobile Home in Michigan?
A: No, All escrow functions will be handled internally by JCF's Documentation Department.
Q: I Would Like to Help My Family Member Buy a Mobile Home. Can JCF Help?
A: No, JCF does not finance homes purchased for friends or relatives.
Q: How Long Does It Take to Be Approved for Mobile Home Finance in Michigan?
A: By Phone in as Little as 15 minutes. Online applications take 12 – 24 hours.
Q: Are JCF's Michigan Mobile Home Loans Assumable?
A: No, our loans are not assumable.
Q: Are there any Pre-Payment Penalty Fees on Your Michigan Mobile Home Loans?
A: No, although closing costs and escrow fees are non-refundable. Our loans carry no prepayment penalties.
Q: What Terms do Your Michigan Mobile Home Loans Run?
A: This depends on the loan balance. Our terms run between 7 – 25 years.
Q: How Long is the Complete Process to Get a Michigan Mobile Home Loan?
A; From application to funding, normally occurs within 2-3 weeks, depending on the State.
Q: Is JCF Affiliated with 21st Mortgage or Vanderbilt Mortgage?
A: No. They are friendly competitors, there is no relationship present.
Q: Do Your Michigan Mobile Home Loans Require an Appraisal or Inspection?
A: Normally either an inspection or appraisal will be required.
If your questions have not been answered, please contact us.









HOME | APPLY | CONTACT | PURCHASE | REFINANCE | RATES | FAQ's | MY ACCOUNT | BOOK OUT | LINKS | SITEMAP