FREQUENTLY ASKED QUESTIONS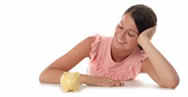 Q: What Credit Score is needed for a manufactured home mortgage?
A: JCF Lending Group is an A paper lender, we need good to excellent credit. Currently our minimum credit score is an Equifax 660. We will look at lessor scores on a case by case basis. In all cases you must have provable income and cannot be currently behind on your bills. JCF primarily uses Equifax Credit, but may also use Experian and Trans Union. We will look at lesser scores on a case by case basis. In all situations, you must have a minimum of 4 years credit history in order to qualify for a mobile home mortgage. There are no exceptions.

Q: What does the Credit Score Represent?
A: This means that your realtor does not want to waste their time. Many times we hear of realtors who demand a pre-approval letter prior to letting potential customers view homes and/or listings. This is the sign of a lazy realtor and one that should be avoided. Asking a potential buyer for a pre-approval letter should be viewed as a direct insult to any potential buyer. They normally ask this when they feel that your not serious or doubt your credit worthiness.
Q: What about consumers with poor or fair credit?
A: Unfortunately our low rates do not allow for us to make risky loans. There are a few lenders in our industry that will accept customers with fair or poor credit.

Q: How long does it take to get approved with JCF Lending Group?
A: If you apply by phone, normally 15 minutes. If you apply online, normally 12-24 hours. Some applications may take slightly longer in cases where additional information is needed. If you need an answer fast, simply call us at (866) 967-0143.

Q: Does JCF offer land & manufactured home financing?
A: No. JCF Lending Group is a manufactured home only lender, if there is land or acreage involved in your transaction, we are not the lender for you. JCF is not licensed to finance land or the combination of land and manufactured home.

Q: My manufactured home is in a park and/or on leased land. Can JCF help me?
A: Yes. JCF specializes in this type of manufactured home financing and/or loans. In fact this is what our URL (ChattelMortgage.net) stands for, a loan for a home not attached to real property by way of deed or title.

Q: Does JCF finance brand new manufactured home from dealers?
A: Yes, on a case by case basis. The home is currently set up in a park and/or community and the home & dealer meet JCF Lending Group requirements. The dealer must be willing to cooperate with JCF. We do not finance homes that must be transported to the home site.

Q: Are their any fees associated with applying for a manufactured home mortgage?
A: No, JCF Lending Group does not charge an application fee. There may however be fees associated with the manufactured home loan program that you choose.
Q: Can I use a co-signer to get a manufactured home loan?
A: No. JCF does not have a co-signer program. All loan applicants must live in the home, with the exception of vacation homes.

Q: Are the loans provided by JCF Lending Group assumable?
A: Some of our financial products are assumable and some are not. Please contact customer service for more information.

Q: Do your manufactured home loans have prepayment penalty?
A: No. All of JCF Loan products are free from any and all pre-penalty fees. You are free to pay on your principle directly at any time. Our manufactured home loans are normally amortized, each month a portion of your payment goes to both principle and interest.

Q: How long is the loan process?
A: Home sales normally take 2-3 weeks and refinance loans normally take 1-2 weeks.

Q: Can I have my manufactured home mortgage payment deducted automatically?
A: Yes, absolutely. We offer automatic withdrawal, online payment and check by phone at no additional charge or fee.
Q: Will JCF Lending Group Lend to people that are in the US illegally?
A: No, the primary applicant must be a US Citizen. Additional applicants can be on the loan if they can provide proof of legal US residency and/or have a valid green card.
Q: Does JCF work with mortgage brokers or a have a whole program?
A: No. We do not work with mortgage brokers or pay referral fees. JCF Lending Group offers the lowest Rate & Fee combination in the Country, we can not accomplish this when there is a middleman involved.
Q: Can I get pre-qualified to buy a home with JCF Lending Group?
A: No. We can outline general qualifications, but our approvals are based not only on the consumer, but the home they wish to purchase. You must have a home picked out that you wish to purchase for a formal approval with JCF.
Q: Does JCF offer a first time buyer program?
A: Yes. We do not require previous home ownership for an approval. This does not mean that we can can approve consumers with limited credit, as stated we are a A paper lender.










HOME | APPLY | CONTACT | PURCHASE | REFINANCE | RATES | FAQ's | BOOK OUT | LINKS