MOBILE & MANUFACTURED HOME REFINANCING PROGRAMS & GUIDELINES
JCF Lending Group offers Mobile & Manufactured Home Refinancing Programs for homes located in mobile home parks, manufactured home communities and in cases where the land and the home are financed separately. The homes that we refinance must be titled in your name and must be your primary residence or vacation home. We have designed our refinance programs to make sense, lending only to those with good to excellent credit. Your current mortgage must be in good standing with a positive payment track record.
If you are looking for mobile or manufactured home refinancing, coast to coast you've come to the right place. We are open from 7:00 AM to 7:00 PM PST, Monday - Friday, Saturday we are open from 8:00 AM to 3:00 PM PST. Please call us at, (866) 967-0143 for any questions you may have.
MOBILE & MANUFACTURED HOME REFINANCING HIGHLIGHTS
Low Fixed Rates with No Prepayment Penalties.
Reduce Your Monthly Payment or Shorten Term.
Skip a Month's Payment.
Up to 65% Equity Cash Out.
Terms from 5 - 25 Years.
Closing Costs Can Normally be Financed.
Add or Remove a Spouse or Co-Owner.
Consolidate Debt.
Zero Application Fees.
MOBILE & MANUFACTURED HOME REFINANCE QUALIFICATIONS
Home Must Be in Good to Excellent Condition.

Cannot Need Major Repairs, Roof, Flooring, Etc.

Home Must Be Set Up at Current Home site and/or Location.
Home Must Be Primary Residence or Vacation Home.
Home Can Be a Single or Multi Section Home.
Home Can Be In Park or Leased Lot Community.
Home Can Be Located on Private or Family Land
Single Wide Mobile Homes 1992 & Newer Only.

Multi Section Homes 1970 - 1976.

Multi Section Homes 1977 - 1991.

Multi Section Homes 1992 & Newer.

Home Cash Out or Debt Consolidation.

Meeting The Above Guidelines Does Not Guarantee Approval.

All Programs Not Available in All States.



CUSTOMER QUALIFICATIONS
Free Mortgage Scores
Getting Your Mortgage Scores
will Not Harm Your Credit or Score
All Applicants Must Be Legal U.S. Citizens.
All Applicants Must Have 4 Year Credit History.
All Applicants Must Have Good to Excellent Credit.
Must Have Consistent Work History, Unless Retired.
Retirement Income Must Be Verifiable.
Investment Income Must Be Consistent.
Alimony or Child Support Income.

Meeting The Above Guidelines Does Not Guarantee Approval.

All Programs Not Available in All States.
COMMON REFINANCE QUESTIONS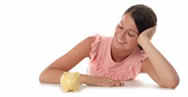 Q: Do I need Equity In My Home to Obtain a Refinance Mortgage Loan?
A: Yes, You Need A Minimum of 5% of Equity in your Home For Most Programs. If you are upside down on your mortgage, we cannot help. You may wish to obtain a NADA Book Value Report Prior to Beginning the Refinance Process. Get a Value Report Here.
Q: I Have a Clear Title to My Manufactured Home, Can I get cash Out or Consolidate Debt?
A: Yes, As Long As You Have a Mortgage Score of 700+ and The Home Has Equity to Support the Amount Requested. This Program is Available for Homes in parks or Leased Lot Communities Only. Homes must be 1999 and Newer. Cash out Refinance Rates not Listed on Website
Q: My Debt to Bill Ratio is Very High, will JCF Consider the Accounts I am Paying Off?
A: No, Other than Your New Lower House Payment, we Consider Your Debt at The Time of Application. We Do Not Consider Debts That Will be Paid Off. Our Maximum Debt to Bill Ratio is 43% for Mortgage Score in Excess of 700 and 40% for Lessor Scores.

Q: Does JCF Accept Co-Signers When Refinancing a Manufactured Home?
A: No, All Applicants Must Live in the Home. Exceptions Made for Vacation Homes on a Case by Case Basis.
Q: How Long Does It Take to Be Approved for Manufactured Home Refinancing?
A: By Phone in as Little as 15 minutes, online applications take 12 to 24 hours. Realize that applications can only be processed during normal business hours.
Q: Are JCF Lending Group's Manufactured Home Refinance Loans Assumable?
A: No, our Refinance Loans are Not Assumable. However We Offer a Full Service Purchase Program to Meet Your Future Buyers Needs and We Offer Loans with as Little as 5% Down.
Q: Are there any Pre-Payment Penalty Fees on Your Mobile Home Refinance Loans?
A: No, You may pay your loan off at any time or make principal payments at any time, as long as your loan is in good standing and your payments are current. It is important to point out that closing costs and escrow fees are non-refundable. .
Q: What Terms do Your Mobile Home Refinancing Loans Run?
A: Our Loan Terms Run between 5 to 25 Years. We Can Also Run Your Term in Months to Match Your Current Loan, Ensuring Same Term Financing. When You Receive Your Approval, You will Have Multiple Term Options.
Q: How Long is the Complete Process to Get Manufactured Home Refinancing?
A: From Application to Funding, Normally Takes 2 Weeks, Depending on the State. To Ensure a Quick Close, Keep In Constant Communication with Your Loan Officer.
Q: I See that You Must Have Good Credit, What if My Credit is Bad or Poor?
A: JCF Only offers Mobile Home Loans to Consumers with Good to Excellent Credit.
Q: Does Manufactured Home Refinancing Require an Appraisal or Inspection?
A: YES, an Appraisal/Inspection Combination is Performed on Each and Every Loan. The Cost of the Appraisal/Inspection runs between $145.00 Up To $400.00 and is Considered an Out of Pocket Expense. The Charge for the Appraisal/Inspection can be paid in Cash/Check at The Time of The Inspection or By Credit Card in Advance.
Q: How is The Value of My Mobile or Manufactured Home Determined.?
A: We Use Either the NADA Appraisal Guide or use Comparable Sales Within Your Park or Community. If the Home is on Private Land We Can Only Use the NADA Appraisal Guide, also Referred to As A Book Out.
If your questions have not been answered, please contact us.


























HOME | CALCULATOR | ABOUT US | PRIVACY POLICY | CUSTOMER COMMENTS | MORTGAGE TERMS | MOBILE HOME LOANS
MOBILE HOME LENDER | MOBILE HOME FINANCING | MOBILE HOME REFINANCING | MOBILE HOME MORTGAGE
MH APPRAISERS | MH DEALERS | MH COMMUNITIES | MH TITLING | RESOURCE LINKS | SITE MAP
1