MAINE MANUFACTURED HOME REFINANCE LOAN PROCESS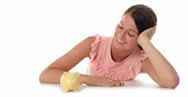 Below we have outlined the steps involved in refinancing your Maine mobile, manufactured or modular home. We must point out that every situation is slightly different. Always refer to your approval for exact loan requirements and information pertaining to your loan.
STEP 1. - APPLY FOR A LOAN

There are many ways to apply for a Maine refinance loan with JCF, you may use our online application or print and fax an application. The best way to apply is to call us for priority service. Applying by phone is incredibly simple and takes just minutes to complete, then in most cases, you will receive an approval within 15 minutes. No waiting days for an answer. Your loan officer will then email or fax your approval to you. The approval will give you the specifics of your loan approval and items that you will need to provide for us. Below we have outlined the hours that you may call to receive an instant approval, please call toll free (866) 967-0143.
Monday - Friday

Saturday
STEP 3. - ACCEPTING THE LOAN APPROVAL
As stated above, you will receive a verbal loan approval normally within 15 minutes, you will then receive a written approval either by email or fax within 1 hour. The approval will give loan specifics and the items that we will need you to fax or email to us. The items that we ask you to provide to us are a mandatory provision of your approval. If you have questions or will have difficulty providing any of the items listed on your approval, please call your loan officer at once. Your loan approval will also include a breakdown of the fees associated with the loan, and the amount to finance, term of the loan, interest rate, and estimated monthly payments. Mandatory fees include a bank fee ranging from $1,000 - $1,500, internal escrow/processing fee of $299, Maine Titling Fee $50.00, and a Federal Flood Certification fee of $12 - $15. All of these fees can be financed into the loan. We have listed below the most common items that we need:
| | |
| --- | --- |
| Current Pay Stub + Most Recent W-2 | Award Letters, if retired, and proof of receipt |
| Letter from Employer, Start Date & Position | Contact current Lien Holder Get 30 Day Payoff + Copy of Tile |
| Copy of Drivers License & Social Security Card | 3 References, Name, Address, Phone & Relationship |
STEP 4. - LOCKING IN THE APPROVAL
Once you have read and have determined that the loan approval meets your needs, you will need to authorize an inspection or appraisal/inspection combination. Your approval will indicate which will be required, and is considered an out of pocket expense and can be paid at the time of the inspection or you can pre-pay for the service in advance by credit card. The fees for these services run from $135 - $315. Once either an inspection or appraisal has been ordered your rate & term approval are locked in place and cannot change for 60 days. Make sure you completely agree to the conditions of the approval before locking in the approval and inspection/appraisal.
STEP 5. - RETURNING REQUESTED ITEMS
Your approval will indicate items that will need to be returned to us. You may fax, email or mail these items. We suggest that you try and send all items at once. Some items can be returned with your documents. Please contact your loan officer for specific details. Once we receive these items, please allow us 24 hours prior before proceeding to closing documents.
STEP 6. - CLOSING DOCUMENTS
Once your loan stipulations and inspection/appraisal have been reviewed and approved, we are in a position to send closing documents. It is important to note that all escrow functions are handled by JCF. We do not allow 3rd party escrow. We will over night documentation that needs to be signed and notarized, and we can send the documents anywhere Fed-Ex delivers. At extra expense, we can also have a notary visit your home to assist with signing the closing documents. Your documents come with a return pre-paid Fed-Ex label. You can simply call Fed-Ex to have the documents picked up for return to us.
STEP 7. - FUNDS DISTRIBUTION
Once we receive your documents, they are given to our funding department for review to ensure all paperwork has been signed properly, and notarized. After we receive the documents, funding normally occurs after 2 - 3 business days, at which time certified funds are sent to your current lender and/or creditors, if applicable.


HOME | APPLY | CONTACT | PURCHASE | REFINANCE | RATES | FAQ's | MY ACCOUNT | BOOK OUT | LINKS | SITEMAP