CO MOBILE HOME FINANCING PROGRAM
JCF Lending Group offers CO mobile home financing for used and/or pre-owned manufactured & mobile homes. We are a home only Colorado lender, providing manufactured & mobile home financing for homes not attached to real property by way of deed or title. JCF Lending Group specializes in "Chattel Financing", a term used when referring to financing on a manufactured or mobile home where the land is not a factor and only the manufactured or mobile home will be financed. You may also qualify for a JCF Lending Group CO mobile home finance loan if your home and land are not tied together by deed or title.
The majority of our CO customers live in mobile home parks and/or manufactured home communities, where the land is leased or rented. We also may be able to provide CO manufactured or mobile home finance if the home sits on a relatives land, and once again is considered personal property.

The manufacturedor mobile homes that we can finance in CO are considered personal property, not real property and/or real estate. These homes are titled through CO Department of Motor Vehicles, and all escrow and/or closing functions will be handled by us, not a 3rd party escrow company, as in real estate transactions.
We offer the lowest CO mobile home financing rates possible, to meet the need of Colorado homeowners. From city to country, JCF has a great financing program for you. We will easily guide you through the CO manufactured or mobile home financing process, providing you with whatever level of service you require. We offer both fixed and variable rate manufactured & mobile home financing, no pre-payment penalties, no application fees and we are proud to be an CO Equal Housing Lender since 1994. Always striving to provide the lowest manufactured and/or mobile home financing rate & fee combination in Colorado.

We will providethe quickest CO financing approval possible, sometimes within 15 minutes and let you know exactly the manufactured or mobile home financing program we can offer. Then it's up to you to make the decision. We are open from 7:00 AM - 7:00 PM PST, Monday thru Friday, and on Saturdays 8:00 AM - 3:00 PM PST. You can reach us toll free at (866) 967-0143. We also have "Live Help" operators standing by 24/7, helping both existing and new customers get the answers to the questions they may have, all in real time. No waiting on email.
Below we have outlined our basic CO requirements and guidelines to better assist you. Meeting the below requirements does not guarantee approval. Contact customer service for more information.

CO MOBILE HOME FINANCING HIGHLIGHTS
Purchase Financing Approvals in 15 Minutes. (Phone Only)
Used Mobile Home Financing with as Little as 5% Down.

Financing Terms from 7 - 25 Years, Best Rates at Lower Terms.

Down Payment May be Gifted. (10% Minimum Down Required)
Multi Sections Mobile Homes 1970 & Newer.
Single Section Mobile Homes 1999 & Newer.
Minimum Loan Amount $20,000.00, No Maximum Loan Limit.
Minimum Equifax/Beacon Credit Score 660, Best Rates at 740+.
All Financing Programs Offer both Variable and Fixed Rates.
No Prepayment Penalties or Close Out Fees.
Closing Costs Can be Financed into the New Mortgage.
Automatic Withdrawal and Online Payment is Available.
Zero Application Fees and No Up- Front Origination Costs.
CO MOBILE & MANUFACTURED HOME QUALIFICATIONS
CO CUSTOMER FINANCE QUALIFICATIONS
CO MOBILE HOME FINANCING FAQ'S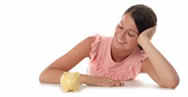 Q: How Long does it take to get Approved for Purchase Financing in CO?
A: If you apply for financing by phone, it normally takes 15 minutes. If you apply online, normally between 24-48 hours. Some CO purchase financing applications may take slightly longer in cases where additional information is needed. If additional information is needed, we will contact the appropriate party by phone and/or email. If you need an answer fast, simply call us at (866) 967-0143. The purchase financing approval you receive will be valid for 60 days and cannot change in that time period.
Q: What Types of MH Homes Qualify for CO Financing?
A: JCF Lending Group finances mobile homes, broken into three categories, manufactured homes, modular homes and park "RV" models. We can finance single and multi-section homes as follows, single section homes can be no older than 20 years. Multi-Section homes can be no older than 1977. All homes must be in good condition, and must not need major repair, to include roofing, skirting, siding and carpeting. The CO mobile or manufactured home must have been previously titled and cannot be a brand new home being sold by a CO Dealer. If the home must be financed and then moved, we are not the lender for you.
Q: Are there any Fees associated with Applying for CO Purchase Financing?
A: No, JCF Lending Group does not charge an application fee to finance a home in CO. There may, however, be fees associated with the CO manufactured or mobile home financing program that you choose. Once you are approved for financing, your loan representative will go over all fees that will be financed into your new CO mobile home financing loan. The most common out of pocket expenses would consist of homeowners insurance and the cost of an appraisal and/or inspection. If the mobile home is in a CO leased lot community, there is commonly the first months rent to pay, along with a security deposit. Contact the park in question for details.
Q: Is an Appraisal Required in CO?
A: An appraisal may or may not be required, depending on the NADA book value of the home and the amount you plan to finance. An inspection is always required on every CO mobile home financing loan. An inspection will give the overall condition of the home, and additional options of the mobile home, such as decking, awnings, garages, etc. If we have enough value booking the home out using the inspection, an appraisal is not required. An appraisal is required if we do not have the value using the above method. Appraisals take into account recent sales from the same community, and surrounding area to determine the market value.
Q: How Long is the Mobile Home Finance Process in CO ?
A: CO home sales normally take 2-3 weeks, depending on if an appraisal is required. Keeping the communication channels open with your loan officer can normally always expedite the finance process. Your CO loan officer will provide you with a list of items, called stipulations, that we will need you to fax or email to us. Once we have these items and your appraisal/inspection has been completed and cleared, we will be ready to close your CO mobile home financing loan.
Q: What are JCF's CO Foundation Requirements for Financing?
A: JCF Lending Group has no specific foundation requirements in CO. As previously mentioned, the home must be set-up and in move-in condition, to include functioning electrical and plumbing. The mobile or manufactured home can be on blocks, iron pier settings, ground set, or on a full foundation with basement. We finance the mobile home, not the land, so we are not concerned about the home being tied to the land by way of foundation.
Q: Why Won't JCF Finance Mobile Homes that Will Be Moved?
A: From our past experience, the amount quoted to move a mobile or manufactured home by a mobile home mover, is 75% of the time inaccurate or grossly off. This might not be intentional on the part of the home mover, but it leaves many consumers with an unexpected cash outlay that they may or may not be able to come up with. The current average approximate cost to tear down, move, re-set up a single wide home in Colorado is $4,000.00. That is if the home is moved 5 miles or less. When the home is a multi-section home the average cost jumps to $10,000.00. These costs do not include the multiple fees paid to the county for trip permits, escorts, or multiple inspections that will be required before you can reside in the home. Again, many times the cost jumps dramatically higher than the quoted figures above, leaving the consumer with a home in pieces or not set-up, which they cannot live in.
Q: How are Down Payment Amounts Determined?
A: Our minimum acceptable down payment is 5% of the selling price. This should not be confused with loan to value, also called LTV. The value is determined by appraisal or book value which will be determined by your loan underwriter. All LTV percentages include any and all fees that are financed into the loan, including taxes & insurance if applicable. As a basic rule, manufactured homes that are ten (10) years old or newer have an LTV of 95%, mobile homes built from 1976 to 1989, have a 85% LTV. Overall, value times (LTV) loan to value equals the maximum amount to finance, including all fees.
Q: Does JCF Offer CO Land & Mobile Home Combination Financing?
A: No. JCF Lending Group is a manufactured home only lender. If there is land or acreage involved in your transaction, we are not the lender for you. JCF is not licensed in CO to finance land or the combination of land and manufactured home. We can only finance the home when it has not been deeded together with land. Most of our customers live in mobile home parks, manufactured home communities or rented/family land situations.
Q: My Mobile Home is in a CO Park and/or on leased land, Can You Finance?
A: Yes. JCF specializes in this type of CO manufactured & mobile home financing. In fact, this is what the name of our URL (chattelmortgage.net) means, a loan for a home not attached to property by way of deed or title. We offer the lowest mobile home financing rate & fee combination in the State of Colorado
Q: My Mobile Home is in a Co-Op Park where You Own the Land. Can you Finance?
A: No, not at this time. CO Co-Op parks are not considered real property and they are not considered personal property or Chattel, the correct term. In a CO Co-Op park, each owner buys a share. The share gives them ownership of a percentage of the park, including the roads and common areas. The land sitting under a manufactured home in a Co-Op park is not owned by the home owner, but rather all share holders in the park. So, for example, if the park has 300 homes, the ownership of the park is divided up into 300 shares. Our type of personal property financing, commonly called Chattel Financing, have foreclosure solutions that consist of selling the home at it's current location or moving the home out of the park or its current location. Because of the multiple owners of the land, we would need each shareholder's permission to accomplish this, which is not feasible. There are proposed law changes in CO that may open Co-Op parks to personal property financing in the near future.
Q: My Mobile Home is on a CO Indian Reservation, Can JCF offer Financing?
A: No, not at this time. Indian Reservations in CO are unique as the true ownership of the land is the Tribe, similar to a Co-Op park. As the tribe grants you land, they retain the ultimate ownership of that land and access to the reservation. In the past, we have made CO financing loans in reservations with the agreement of the tribal counsel that we could enter the reservation and/or property in the event of default. We have found that a decision by the current tribal counsel can be overridden by a future counsel, making our previous agreement null and void, leaving us without the right of repossession in the event of default.
Q: Does JCF Finance Brand New Homes coming from a CO Dealer?
A: No. There are several reasons why we do not finance brand new homes from CO dealers. First and foremost, our approvals are only good for 60 days. Normally, it takes between 90-120 days to have a home built and delivered. Our finance approval would not be valid at the time of delivery. Second, the dealer is responsible for any and all warranties, either written or implied. When a CO lender agrees to finance a brand new home, they are, as well, bound to any promises made by the CO dealer. If the dealer goes out of business or does not fulfil their obligation, the lender must do this. Finally, reputable CO dealerships have contracts in place with lenders that pay the dealership for application origination.
Q: Can I go through a CO Mortgage Broker when Financing with JCF?
A: No. Unfortunately, due to Fair Lending Practices, all consumers, based on their credit worthiness and the home they wish to purchase are given the same rate and applicable fees. JCF Lending Group offers the lowest rate & fee combination in the industry. This could not be accomplished by adding thousands of dollars to your new CO mortgage to pay commissions to a mortgage broker.
Q: Can I Buy a Home Directly From a Home Seller or Do I have to Use a CO Realtor?
A: Yes, you can buy a home directly from the home seller and/or owner. We will provide all closing instruments, to include a purchase agreement and CO closing statements. JCF Lending Group provides a complete internal escrow service which is included with your new loan. In many cases, buying a home directly from the seller saves the seller thousands of dollars, which can result in a lower selling price, because there are no realtor commissions to pay.
Q: What is the Minimal Amount you will Finance, and what are your Terms in CO?
A: Our minimum amount to finance is $20,000.00. Exceptions to our minimum to finance can be made on a case by case basis. There is no maximum amount to finance. Our terms range from 7 - 25 years, with the following basic guidelines. Our terms are dependent on the amount financed. Typically, for balances less than $40,000, we can provide a maximum term of 15 years. If the balance exceeds $40,000, we can offer a maximum term of 20 to 25 years. Exceptions can be made to the term on a case by case basis.
Q: Is Escrow required in order to Close a CO Financing Loan?
A: Escrow is not required in CO. Escrow is handled internally by our office, where we do all functions from titling the home, to cutting disbursement checks to realtors, if applicable, and to the seller(s).
If your questions have not been answered, please contact us.

























HOME | APPLY | CONTACT | PURCHASE | REFINANCE | RATES | FAQ's | BOOK OUT | LINKS